For our 7th season, Nerd Nite Edmonton is excited to launch Nerd Nite Field Trips!
These will be small-group, interactive, behind-the-scenes experiences in addition to our regular shows. We'll be taking intrepid nerds on field trips to interesting spaces and places for more in-depth exploration. We'll sprinkle these trips throughout the year, so stay tuned via our mailing list, website, and social media to learn more!
Find out more + get your ticket to An Urban Agriculture Experience!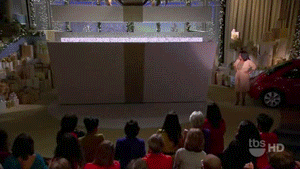 This field trip will take place the evening of Thursday, August 16, 2018. Only 20 tickets available. This is an 18+ event.
Be there AND be square.
Sass that hoopy Nerd Nite attendee! There's some froods who really know where their towels are!  Welcome to the 42nd Nerd Nite Edmonton. We might not have all the answers, but at least we know 42 is the answer to the ultimate question… Whatever that question is. Maybe it gets answered in our final Nerd Nite of our sixth season! Nevermind this lengthy Hitchhiker's Guide to the Galaxy reference. Join us for drinks and learning!
Be there AND be square!
When: Tuesday, May 8, 2018 (show @ 8pm)
Where: Westbury Theatre, ATB Financial Arts Barns (10330 84 Ave NW)
Tickets: On sale Tuesday, March 20 at 10pm at the Fringe Box Office >>and online<<
Our line-up of talks includes:
Why it's good to be dirty: how bacteria keep you healthy


Monica Davis

We live at a time when we have nearly forgotten what it was like when vaccine-preventable illnesses killed off large portions of the population. A time when waste management, indoor plumbing, and water purification have removed so many of the risks inherent in interacting with our environment. And a time when disinfectants, antimicrobials, and hand sanitizers are more common than a stranger holding a door open for us. Infectious disease rates have plummeted and life expectancy has risen, but are there consequences to living in our sanitized world? Autoimmune diseases are on the rise while bacterial diversity in the human natural flora is on the decline. Research has shown that the bacterial species in our gut influence the development of autoimmune disorders. Learn how your microbiome effects your health and why you should be dirty, stay dirty, and let your kids eat dirt.

Monica Davis is a Science Lab Instructor at MacEwan University. During her PhD studies in Molecular Biology and Genetics and then her post-doctoral fellowship, she worked on the regulation of immunity in fruit flies. Motherhood threw her into the crazy world of social media mom groups and the interesting "science" that floats around them. This led to a lot of independent reading on all sorts of science-y things that applied to parenthood. Largely to justify not having to give a nightly bath to four children, she attempted to understand the research about normal flora and its effect on health. To her great relief, she found that having dirty kids not only made parenting easier, but was good for them too!
Give it Away, Give it Away, Give it Away Now


Scott Lundell

Have you ever donated to a charity? You and about 85% of Canadians. Ever wonder what happens with your money? Probably, briefly. Then your brain releases enough serotonin, dopamine, and oxytocin to fill a wheelbarrow, you pat yourself on the back, and you carry on with your charitable afterglow. But when we, as Canadians, donate $12.8 billion to charities every year, should we be a little more discerning about where we fling our spare change? I won't tell you where to hand your wad of bills. But I'll give you some legit questions to ask your favourite cause.

Scott Lundell has spent his life watching smarter people than him build community. He's read a lot of studies and research around volunteerism and charitable giving. He is currently on the Community Engagement team at Servus Credit Union. He is a former Executive Director of the Volunteer Centre in Sherwood Park and held leadership roles with Volunteer Canada and Volunteer Alberta.
Maple Flavoured Recoil: Firearms Law and Ownership in Canada


Jason Arnold

Our system seems to have a firm handle on control of the licensing, transport, sale and acquisition of firearm across the country. This has done a fair job of letting Canadians have access to arguably one of the most potentially dangerous tools ever created, and yet, we have an incredibly low percentage of gun violence in comparison to other developed nations that allow their citizens the same privilege. Some of our laws critically influence this in a positive way, others have been put in place based on ideas that have no real basis in fact or logic or were copied from ideas used in other countries. In Canada the restrictions come and go, classifications change, licenses change, or have been eliminated altogether.

So what is it exactly that makes the Canadian system better or worse? What are the standards that we have that give the perception that it is way safer in Canada? Let's look at the myths, misconceptions, facts and logics that make up firearm control in Canada.

Vancouver Island born, parts technician by trade. Firearm enthusiast, hunter, and recreational sport shooter since the age of 12. I have been fascinated by firearms, sport shooting, and hunting since a very young age; with any hobby, if you are to partake, being legally allowed to do so is always a plus. I love to learn, am a perpetual student and have a knack to retain way more facts and movie quotes than the average person. In my down time you can find me in my workshop tinkering, hanging out with my cat Kevin, puppy Allie and my beautiful wife Krista.
Oh sure, it's been about 2,062 years since Caesar was assassinated… But if he were alive today, you can bet your bottom dollar he'd be one of the first people buying a ticket to Nerd Nite Edmonton's March show. Where else can you hear about goats, first-response superheroes and delicious lab-grown meats? Certainly not in ancient Rome!
Be there AND be square!
When: Tuesday, March 20, 2018 (show @ 8pm)
Where: Westbury Theatre, ATB Financial Arts Barns (10330 84 Ave NW)
Tickets: On sale Tuesday, February 20 at 10pm at the Fringe Box Office (and online)!
Our line-up of talks includes:
Cities are Going Green with Weed-Whacking Goats
Michael Glazier
Some plants are good and some are BAAAAHHHHD. Why are cities turning to ruminants to manage undesirable plant life? It turns out goats aren't just en vogue for online videos, they are damn good at munchin' weeds! Learn about the innovative strategy of using goats to combat the issue of noxious weed infestations in cities.
Michael was part of the project team that led the weed-eating goat program this summer in Rundle Park. Since that magical experience, he now considers himself a professional scientist and goatherd. He is an Education Coordinator for the City of Edmonton and was named Top 30 under 30 by the Alberta Council for Global Cooperation in 2016.
The Fort McMurray Wildfire: One firefighter's story


Andrew Pearson

We all watched the Fort McMurray wildfire live on TV but what actually went on up there? This is one firefighter's behind the scenes story about his time fighting the Fort McMurray Wildfire of 2016 over 8 days. As people evacuated thousands headed up to battle "The Beast", a fire that grew to 1.5 million acres, destroyed 2,400 buildings and cost $10 billion. From sleep deprivation, carbon monoxide poisoning and running from bears, this is a behind the scenes look into the crazy life of a first responder during the worst disaster in Canadian History.

Andrew has been playing in the world of emergency response for almost 20 years. He has worked from the wilderness of the Rocky Mountains to the wilder parts of downtown Edmonton as a firefighter/primary care paramedic. From rescuing ducklings out of sewers (yes, it's true) to pulling people out of house explosions, Andrew has enjoyed the challenges and excitement of his career. Currently employed as a firefighter with the City of St Albert, he has finally settled into the job he has dreamed of ever since he was a kid. Over his career, Andrew has been awarded the Bronze Medal for Gallantry, a St. John's Ambulance Lifesaving Award and the prestigious Mountbatten Medal for the most courageous water rescue in the Commonwealth. When he isn't being a firefighter Andrew likes to run ultra marathons in the mountains and serves as a Reservist with the Loyal Edmonton Regiment in the Canadian Army. Andrew likes dogs more than people and calls his Mom every Sunday.
Cellular Agriculture: 'Frankenmeat' and the Future of Food


Matt Anderson-Baron

Cellular agriculture envisions a post-animal bio-economy in which animal products are harvested from cells, rather than whole animals. Scientists believe this may hold the key to feeding a growing global population more affordably and sustainably. This presentation focuses on a particular product of cellular agriculture: cultured meat, which is created in a bioreactor (like a beer-brewing tank) using the muscle cells of an animal. A small muscle biopsy is taken from the animal, from which stem cells can be isolated and replicated. Under the appropriate conditions, these cells can be induced to form muscle cells and shaped into three-dimensional structures. Muscle cells can then be "exercised" until they are large enough for a piece of tissue (e.g tasty chicken nuggets) to be extracted. In this talk, we will explore exciting advances in technology and science that are changing the way we think about food production in the future.

Matt is a cell biologist and PhD student at the University of Alberta. While his PhD research focuses on peroxisome biology and lipid metabolism, his real passion is cellular agriculture. Matt stumbled into the field by way of his love for science and cute baby animals. He is a co-founder of Future Fields, an Edmonton-based biotechnology company that hopes to bring cultured meat to the Canadian market.